PRP HAIR RESTORATION
PRP stands for "platelet-rich plasma". PRP contains growth factors derived from your own blood, that when injected can improve the health of your scalp. There is increased blood flow to the scalp, as a result the hair follicle is better nourished.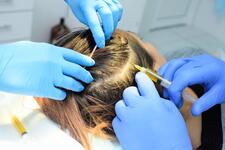 PRP HAIR RESTORATION - AnewSkin Aesthetic Clinic and...